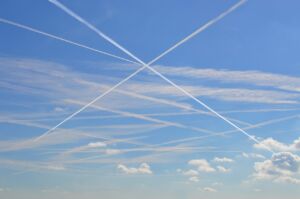 David Kippen | 30 April 2020
Soon after the financial crisis of 2008, pundits began writing about "the new normal." In hindsight, "normal" was a long time in coming. Most of the "new normal" landing places pundits had identified were temporary. As a result,  many brands positioned themselves poorly.
Let's not do that again. This time, let's stipulate that there will be no new normal.
Moving forward, whether they're large or small, service or B2B, coastal or heartland, there is no clear path for businesses to follow in reopening. There's even less clarity on liability. So what we can expect in place of a "new normal" is a series of uncoordinated experiments and pivots that, taken together, become "the new now."
How's "the new now" different from "the new normal?" Simply put, the new now won't settle down long enough to feel normal.
At the same time, this new now will have sufficient duration to be observed. And, because it will take place in the midst of countless uncoordinated pivots, each moment in this new now will have unique constraints and offer unique opportunities to brands flexible and agile enough to take advantage of them.
How should brands pivot in this new now? That's the 20 trillion dollar question. For experiential brands (think travel, hospitality, food and beverage, retail) we anticipate caution from large brands, experimentation from small businesses, and rapid ideation from brands who rely on a price premium for the experience their brands deliver.
For example, Starbucks, whose price premium is based on the idea of creating a third place between work and home, will need to carefully consider loyalty incentives during the new now of social distancing and hyper hygiene to defend pricing against higher quality brands like Peet's and more convenient brands like Dunkin', McDonald's McCafe, and local competitors. This will likely accelerate the brand's shift away from the third place strategy and put additional strain on the brand's app-based incentives but calls into question whether the brand's huge real estate footprint is sustainable.
Or consider significant air carriers. Ignore the economics of flight, where airlines make much of their profit. For all but discount carriers, the brand premium comes from a combination of loyalty programs, convenience and the curb-to-cabin experience. Importantly, much of this premium is tightly tied to the brand because it's valued and transacted in points and loyalty tiers. Every airline will have to carefully consider every aspect of how they deliver value in their executive lounges. Buffet offerings? Communal utensil containers? Close seatings? Showers? In an industry that struggles to differentiate beyond point-to-point convenience and cost, this is a time of risk and opportunity.
In every case, brands will need to ensure that their core value propositions are clearly communicated and that they're meaningful to customers in the new now. And in general, this will likely include messaging demonstrating that the brand love doesn't end when commerce returns. The brands that demonstrate real care for their customers health, safety and peace of mind will gain trust. Brands that talked a good game during lockdown but got back to business without visibly delivering customer safety will lose it.
Over the coming weeks and months we'll report on these brand pivots in this space. Some will work. Others won't. All will offer valuable lessons.
In the meanwhile, if you need help developing the right strategy for your brand's new now just drop us a line.
###
Dr. David Kippen serves as Chief Strategist and CEO of Evviva Brands.  David's past clients include Alaska Airlines,  Amazon, Ameriprise Financial, Antioch, California, Bain & Company, Blackrock, Burger King, Chevron, Coca-Cola, Dell, Delta Air Lines, Dignity Health, Disney, Energy Recovery, Flipkart, Google Fiber, HP, HSBC, General Mills, Intel, Kentz,  Lam Research, Marriott International, Methanex, Moss Adams, Microsoft, Nokia, Premera Blue Cross, Teva, T-Mobile The Ritz-Carlton, Webasto and Xilinx.