No matter what you do, in business, consistency matters. As a brand agency, this principle is important to us because it's essential to our clients. While it's rewarding to be in a creative business, at the end of the day, we're in business because our clients trust us with building the stories that bring their brands to life.
That's why we're so pleased that Evviva's clients have once again ranked us the #1 brand agency in San Francisco on Clutch for 2019 and 2020 and among the top ten brand agencies worldwide. We've also been selected as among the best digital agencies and best digital marketing agencies by top branding companies.com, a ratings site that rates…top branding companies.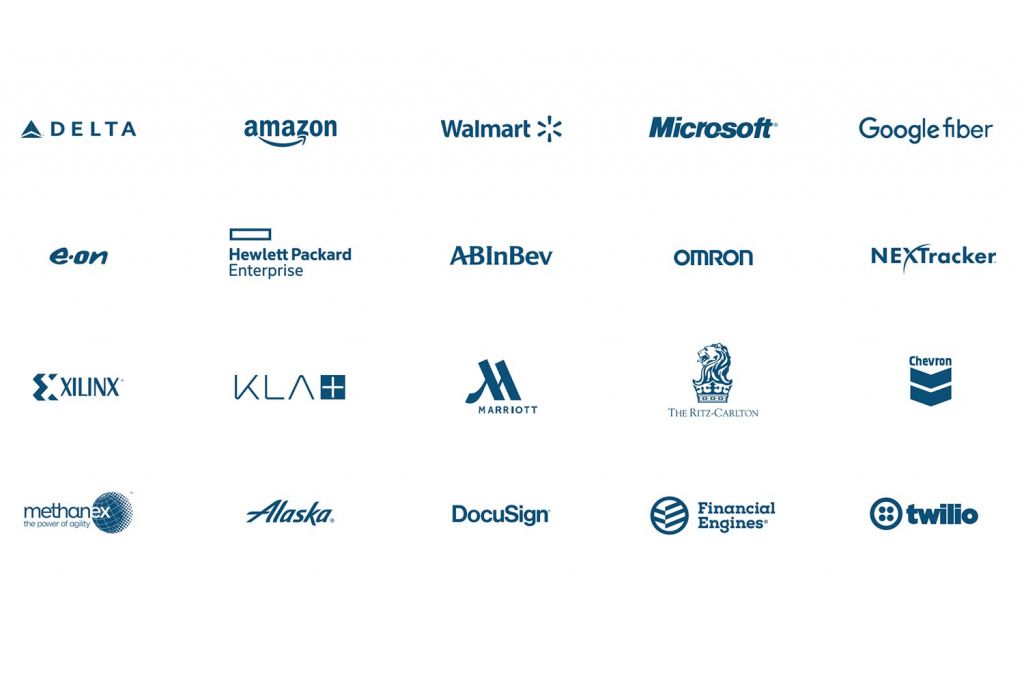 In 2020, we were also recognized as one of the best graphic design companies by Think Mobiles, a leading app ratings company. 
And we consistently rate among the top California-based branding agencies on Design Rush.
We could boast about awards. Given our line of work, we sort of have to. But here's the thing. What matters to us is client success, not accolades from our competition. And when clients are willing to take the additional step of speaking with a Clutch analyst to share their experience, it helps prospective clients see whether we're the right fit for their needs.
Recently we helped Providence St. Joseph Health define its employee experience. We developed an overarching value system based on reported priorities from St. Joseph's employees. We made it simple, accessible, beautiful.
The St Joseph's team told us how much they appreciated our attention to detail and our incorporation of feedback they provided to us. That care left them feeling great about their final product.
Evviva Brands brings a depth of expertise, data-based research, thoughtful and powerful storytelling capabilities, and they are delightful to work with and have as partners.

Senior Director of Employer Brand, Providence St. Joseph Health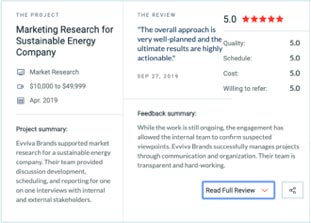 In another recent engagement, we performed external market research for a global leader in sustainable energy who were exploring different pricing structures.
We develop a bespoke discussion guide, conducted calls with a wide range of stakeholders. The outcomes of this small project helped our client completely redefine their positioning and brand.
We're grateful that feedback on projects like these has cemented our reputation as a top-tier branding agency and also on top of the list when it comes to web development.

And we were thrilled that Clutch's sister site, The Manifest, which focuses just on branding agencies, ranked us as a leading company among all global brand agencies they evaluate based on their unique research methodology.
if you're ready to make the leap and take your company's brand to the next level, contact us through our website or via email at info@evvivabrands.com to get started!