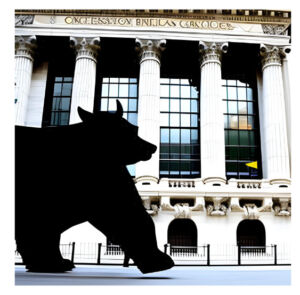 Susanna Forest | March, 2023
When a downturn strikes, headlines focus on job losses and logistical cutbacks – an office shutting here, an overseas branch folding there, or perhaps a fire sale to fend off a larger panic. But there are other, deep-muscle ways to restructure your business so it will not just survive a recession but also strengthen in the future. They're less apparent to an outside gaze, but they will help you meet exactly that gaze more precisely with the right offerings.
An expanding market often leads to an expanded brand portfolio, and if those new acquisitions haven't been integrated carefully, they will be feeling pretty disconnected by the time the Dow Jones falls. Slashing, asset-stripping and burning are false economies – you acquired those brands for a reason, after all. They need to do their job – or a new one. But how?
Evviva Brands always suggest a tailor-made strategy that will raise a future bottom line rather than limit you to your current one. We do that by making a detailed study of what your employees and clientele are saying, how the moving parts of your business fit together, and what needs to change. In 14 years of working with businesses around the world, we've created plenty of decisive strategies that helped change a brand's fortunes.
We've shown how an incoherent portfolio of assets with great purposes but no overall strategy can be resculpted into a single integrated brand identity with a solid focus on serving their customers. We've also shown how a brand portfolio with newly conflicting interests got reconfigured, creating the space to grow in fresh directions while honoring the more established segments – and their customers. We've rationalized, redirected, and created complements between brands.
So get in touch with Evviva, and let's take a good look at your brand's portfolio and start planning for the future. Bear or bull market, there's plenty we can do.